---
Carrie Potter, Ph.D. 
THERAPIST
---
Dr. Potter is a Psychologist who specializes in the use of Cognitive Behavioral and Psychodynamic therapeutic approaches in the treatment of anxiety and traumatic stress. She has a nonjudgmental and collaborative style, and brings depth and insight to her role (as well as the ability to be directive when needed) as an agent of change. 
Her approach is to help individuals gain a clearer understanding of the underpinnings of their emotional struggles and identify any problematic  patterns that are showing up in their lives. That knowledge becomes the platform for developing a personalized, strategic approach to change. 
"We all wish to be less avoidant of things, but anxiety holds us back when we don't have the tools for understanding and working with it," says Dr. Potter. "I want to help clients find the rich and fulfilling kind of life they want. So together we imagine what that life looks like and then we map out a plan and bring it to fruition." 
Dr. Potter has made significant contributions to the understanding of the nature and origins of anxiety and related disorders and recently completed a postdoctoral fellowship at Cambridge Health Alliance/Harvard Medical School.  She has published over 25 papers relevant to her work as a therapist and to the mechanisms of change in psychotherapy, and has obtained a grant from the National Institutes of Health to research adult anxiety.
"I love getting to spend my day talking to other people and helping them make meaningful changes that positively impact their relationships, because at the end of the day I find that feeling closer to and more connected with others is the best thing that my clients get out of our work together."
Since receiving her doctorate from Temple University in Philadelphia, Dr. Potter has logged extensive clinical hours in numerous settings (college counseling centers, outpatient clinics, and a VA hospital) working with patients living with serious psychological disorders (including mood, trauma-related, personality, substance use, and psychotic disorders), while borrowing from a number of treatment modalities (Cognitive Behavioral Therapy, Dialectical Behavioral Therapy, or DBT, and Psychodynamic Psychotherapy).  
---
---
---
Her approach:
HOW SHE DESCRIBES HER APPROACH:
I consider myself a psychodynamic psychotherapist at heart, but I still lean heavily on my cognitive behavioral training in order to remain a directive and change-oriented therapist.
Please contact Dr. Potter at 1A Wellness today!
---
Kristina Harter, Ph.D.
FOUNDER / THERAPIST
---
Kristina Harter is a therapist with over 15,000 clinical hours and a longstanding expertise in treating shame. Her career has been dedicated to bringing depth to therapeutic work and helping clients learn the skills needed to take immediate, actionable steps to making life changes. This mix is the cornerstone of 1A Wellness's approach. 
She graduated phi beta kappa with highest honors in psychology from the University of North Carolina at Chapel Hill (UNC-CH) and received her doctorate in clinical psychology from UNC-CH under Dr. Frank Floyd (in the lineage of Dr. John Gottman). There, she specialized in Cognitive Behavioral Therapy (CBT) research, focusing on the process of communication as a means of improving relationships.
After completing a post-doctoral fellowship in psychodynamic psychotherapy through the Program for Psychotherapy (Harvard Medical School/Cambridge Hospital), she spent two years running the couples portion of "The Harvard Study of Adult Development" through Harvard Medical School/Brigham & Women's Hospital, before transitioning to private practice to work with children, adults and couples, during which time she pursued training in Internal Family Systems (IFS).
In 2019, Dr. Harter launched 1A Wellness to serve more people with these modalities and to create a collaborative community of like-minded clinicians who can excel in the powerful and sustaining work of therapy. 
Dr. Harter is the Clinical Director at 1A Wellness. She conducts supervision, consultation work, IFS coaching as well as therapy intensives.
---
---
Sarah J Mitchell, LICSW
THERAPIST
---
---
Sarah is a clinical social worker who loves to work with children, adolescents and their parents. She is also passionate about working with women, as they navigate their evolving identity and transformations through life's challenging yet rewarding journey.
---
Sarah's style is warm, open, engaging and expressive. Her approach is grounded in family system theory but draws on a variety of methods to create a tailored approach for each individual person.
---
Sarah loves helping clients to determine problem clarity, as this is essential to achieving problem resolution. Sarah says,
"The feelings of anxiety and deep sadness can feel so overwhelming, and my hope for clients is that working collaboratively to fully understand the roots of personal pain will lead to healing emotional wounds."
---
Sarah's warm and nurturing style allows clients to feel emotionally safe and explore their true selves. She strives to create an environment of compassion and support to help individuals and families move forward by overcoming obstacles and gaining personal empowerment. Sarah says,
"I love working with new mothers when they are feeling exhausted and vulnerable to help them regain a sense of assurance and footing that self-care is essential, and that embracing imperfect moments is often the key to holding yourself with grace."
---
"The thoughts in our heads - both positive and negative - can be incredibly powerful, and surprisingly unconscious. When we become more aware of how we talk to and treat ourselves, it gives us the opportunity to be more gentle with ourselves. We can alter the narrative of our lives, and empower ourselves to make choices that lead to a happier and healthier life."
---
The beauty of engaging in the power of transformation through vulnerability and self love has been a driving principle behind Sarah's work over the last twenty years. She has worked in a myriad of settings, including as a therapist for children and teens in a community-centered school environment, in private practice, as an Outward Bound leader, and as a Master's-level social work professor. And it is through this prism that Sarah hopes to work with you in your own transformative journey today!
---
---
Laura Winters Unsworth, LMFT
THERAPIST
---
Laura Unsworth is a skilled child, adult, and couples therapist, an expert in attachment and body-focused treatment modalities, and someone who can help you develop the skills and self-compassion needed to embrace a life narrative focused on strength and resilience.
She is the newest member of the 1A Wellness team and is a Licensed Marriage and Family Therapist (LMFT) logging over 3,500 hours of therapy experience with additional training in evidenced-based therapies that include Emotionally Focused Therapy (EFT), Dialectical Behavioral Therapy (DBT), and Eye Movement Desensitization and Reprocessing (EMDR). She also has growing experience with one of our key modalities at 1A Wellness, Internal Family Systems (IFS).
She is the rare clinician whose great capacity for perceiving others and working with relationships allows her to assist those who have faced extremely challenging situations in their life, and to help them move toward transformation and change.
Her ability to work successfully with people of different ages stems from her knowledge of attachment and family system theory as well as her essential understanding of how trauma and stress impact us physically.
"I believe that our bodies communicate profoundly, meaning that I often focus on your physical experience in our shared work. When we are able to locate our emotions physically, we can then learn skills to attend to our bodies well--offering compassion and acceptance rather than rejection or avoidance. Given that much of my clinical expertise focuses on treating anxiety and trauma, I believe that in attending to our bodies, we are able to experience deeper transformation than if we solely focus on our cognitive experience."
She specializes in the treatment of anxiety and trauma, and enjoys helping adolescent girls, prenatal and perinatal parents, blended families, and clients around sexual identity. 
"I love helping adolescent females and adult women to befriend their bodies, and to shift narratives embedded in trauma and shame to narratives of resilience and courage."
She also provides spiritually integrative therapy, and received her masters degree from Seattle University where she was recognized for her therapeutic service to the community as well as for her original work examining the integration of spirituality in therapy and the best practices for Post Traumatic Stress Disorder.  
Although she grew up in Massachusetts, Ms. Unsworth has been on the West Coast for the past several years and we are fortunate at 1A Wellness that she decided to return home.  
---
---
---
Her approach:
HOW SHE DESCRIBES HER APPROACH:
My approach is affirming yet challenging. I view relational growth as a pathway to emotional, cognitive, and physical wellness. In sessions, I typically combine skills training and process-oriented interventions and focus on shifting the negative beliefs that perpetuate our destructive patterns and limit our agency.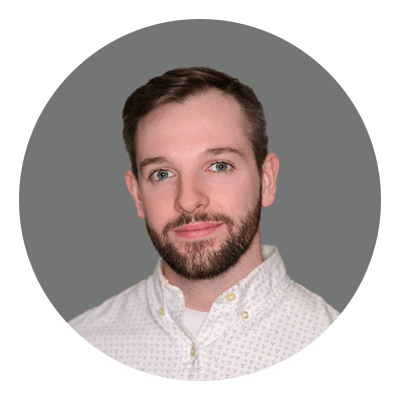 ---
Daniel Horgan
PRACTICE COORDINATOR
---
Dan is the 1A Wellness Practice Coordinator. He'll likely be the one connecting you to one of our clinicians if you are interested in becoming a client! Dan also manages the practice's social media, our community outreach initiatives, internal development and helps maintain the business side of our practice to ensure we can continue helping our community in the biggest way for many years to come. 
He graduated from Hamilton College with a Bachelor of Arts in Psychology and is himself an aspiring psychotherapist. He has worked recently as an adolescent counselor for Wediko Children's Services based in Boston and has previously worked as an administrator across the Northeast, with NPCA in Washington D.C., the Levitt Center for Public Affairs and Philanthropy, and the Wellin Museum of Art in upstate New York. A Massachusetts native, Dan returned home to pursue a further study of psychology in the Boston area.
Dan says, "I was very much drawn to 1A Wellness through its mission. While there are many clinicians in the Greater Boston Area, it can be hard to find a practice and practitioners who so highly value every aspect of the work. This is a group of people who deeply care about their work and the many privileges it entails. Most of all, everyone in this space is truly curious and constantly growing in their profession. And that dedication is clearly reflected in the quality and attention their clients feel. As a student of the profession, I couldn't imagine a better experience."
---
---
GET IN TOUCH
---
Schedule your
consultation today.
---
We're here to help. Call now to schedule your consultation or enter your information in the space provided and we will contact you directly.
---
CALL or TEXT: (978) 307-2010