---
LOCATIONS: STATEWIDE TELETHERAPY
---
Online Therapy at 1A Wellness
Now serving clients throughout Massachusetts
---
When the pandemic swept across the country and changed the rules for business as usual we therapists had to adapt quickly to the new nature of our work. Our profession is not one that recognizes lighting, sound design, or technical direction as necessary skill sets for success, yet suddenly we were required to master them all in order to preserve the integrity of the therapy relationship during a time of turmoil. Fortunately, it wasn't long before the new normal of teletherapy became just another tool for helping people navigate some of the greatest challenges of their lives, and those obstacles quickly faded into the pixelated background. Today, our 1A Wellness clinicians perform teletherapy with clients throughout Massachusetts.
---
What our clinicians say...
---
I have been pleasantly surprised by how seamlessly my work with clients has transitioned to video and phone sessions during the COVID crisis. While I miss being able to meet with clients in person, in many cases meeting virtually seems to have deepened the work. Many clients seem to feel even more comfortable talking from the comfort of their homes and we have been able to work through matters that they struggled to open up about before. Providing help for managing anxiety has unfortunately never been more needed, and as the COVID crisis is an experience that we are all going through, I feel that the level of shared understanding and the working relationships between myself and my clients has never been stronger.
---
---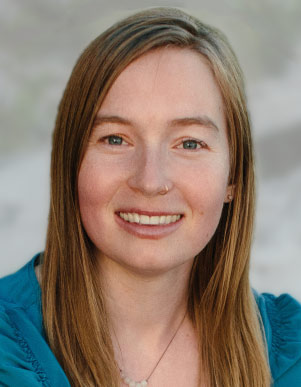 The COVID-19 crisis has shifted my clinical focus to support clients around quarantine-specific coping skills, relational support (parenting/partner), and grief processing. Many clients are grieving, while also experiencing a heightened loss of control. With adolescent clients in particular, I have emphasized grief processing, as older adolescents are grieving critical milestones that may never occur or have radically shifted in nature (i.e. graduation, prom, beginning college on campus, launching). Younger adolescents are often grieving lack of social contact with their peers, and increased stress related to being confined to their homes and keeping up with remote learning.

---

Another focus area particular to the COVID-19 crisis is how to help clients access their agency given current constraints. I have recently emphasized with clients the importance of setting up rituals/structures that promote mental and emotional wellness and how to set boundaries around media consumption/screen time. Parental stress seems to be particularly acute with the pandemic. I have regularly offered parenting support by emphasizing that parents commit to self-care and compassion while facing mounting stressors. Family dynamics have shifted in sometimes radical ways. Couples are needing support around navigating roles and responsibilities more than ever. Adolescents need support related to finding their own space and freedom, given that social outlets and school routines have been ruptured. Children often require more reassurance and attention in response to heightened stress in their families. I believe that access to mental health services is absolutely critical during this crisis, and that offering reassurance to our clients helps to buffer current stressors.
---
GET IN TOUCH
---
Thank you for reaching out to us.
---
We appreciate your interest in seeking therapy with one of our clinicians. We are currently accepting new clients, so please fill out and submit the following form and we will respond before the end of the next business day
---
Note on Health Insurance
---
1A Wellness is a self-pay out-of-network practice. As such, we do not accept health insurance. But if your healthcare plan includes an out-of-network option, partial reimbursement may be available. See our FAQ section for more information.